The latest price of φ1.6x175mm yttrium tungsten electrode is USD 0.46/PC on Sep. 27, 2022, EXW XIAMEN, CHINA.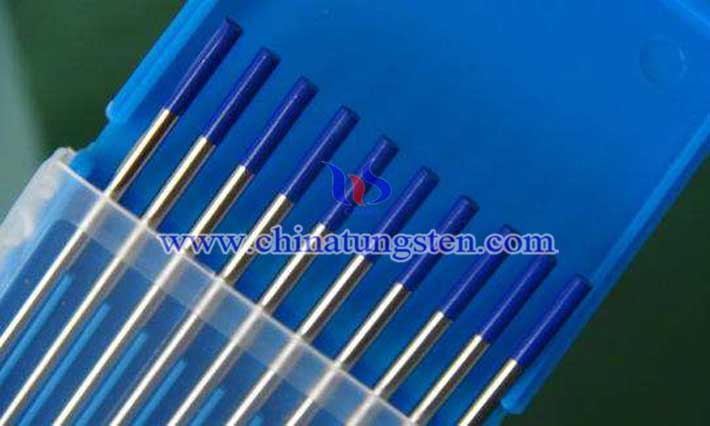 The basic trading conditions of Yttrium Tungsten Electrode
Product name
Yttrium Tungsten Electrode
Details
Dimension: φ1.6x175mm

Formal contract quantity: 500pcs

Quotation: USD0.46/pc

Payment term: 100% T/T in Advance

Delivery time: in 15 working days

Contact
Tel.:+86 592 512 9595 +86 592 512 9696

Fax.:+86 592 512 9797

Email: sales@chinatungsten.com

Business WeChat:

Disclaimer
The above quotation is for reference only and is not the final order price and conditions. Please contact us directly for specific inquiry.
What is Yttrium Tungsten Electrode?
Yttrium is a lanthanide metal found in most rare earth minerals, especially yttrium tantalite. It can be used as the yttrium phosphor to produce the red color on television screens and monitors and used as a superconductor and as a component of X-ray filters and superalloys. When added to tungsten as a rare earth element, it can be used as a welding electrode.
Among the non-consumable electrodes, the yttrium tungsten electrode is the most consistent, so it is often used to weld steel structures and non-ferrous alloys such as carbon steel, low alloy steel, copper, titanium, stainless steel, etc. under direct current/DC. This type of electrode arc beam is slender and has a large degree of compression, and its penetration is the largest in medium and large currents. Thanks to these characteristics, it is especially popular in the military industry and aerospace industry.
Yttrium tungsten welding electrode contains 1.8-2.2% yttrium oxide, and the electron escape work is 2.8-3.2ev. They are marked WY-20 (navy blue) according to international marking. Among the components of the WY20 electrode, there are silicon, molybdenum, manganese, sulfur, carbon, and phosphorus. When the impact hardness is 100 J/cm2, the surfacing coefficient is 9.5 h/Ah. One of the characteristics of domestic electrodes is the need for short arc processing and pre-baking. The last is done in a dedicated furnace for an hour.
More product details please visit:http://www.tungsten.com.cn/yttrium-tungsten-electrodes.html